Download and Run this quick script, this will display the missing windows upgrade icon in your taskbar!.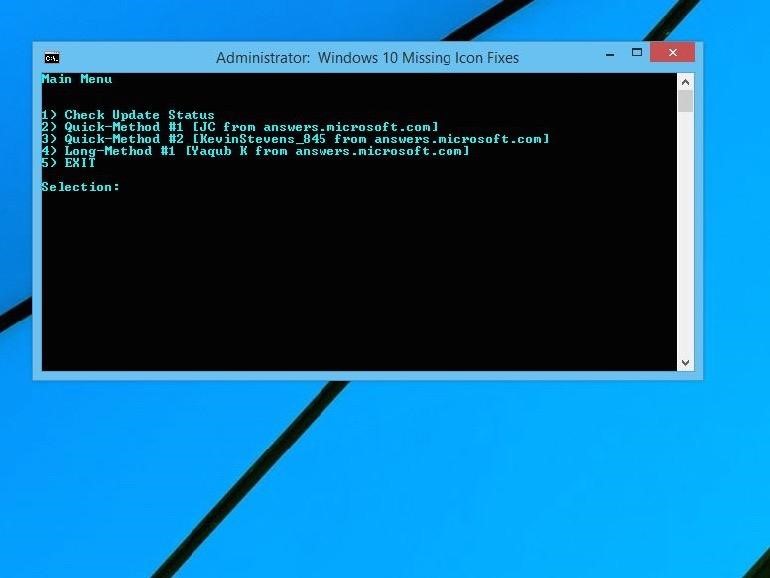 Another article i found will show you how to hide or disable the Windows 10 upgrade icon if you have grown tired of seeing it in the system tray. But what if you can do the opposite — the icon is missing and nowhere to be found, you would like to see the upgrade icon to reserve your free upgrade to Windows 10 and have the operating system automatically download to your computer system when it's released on the 29th July?
Does this describe your Windows 7 or Windows 8 PC and the icon that's missing..?, there is a handy little batch script file available on Dropbox that will install the icon. And here's how to do it:
1. Download the ZIP file from Dropbox.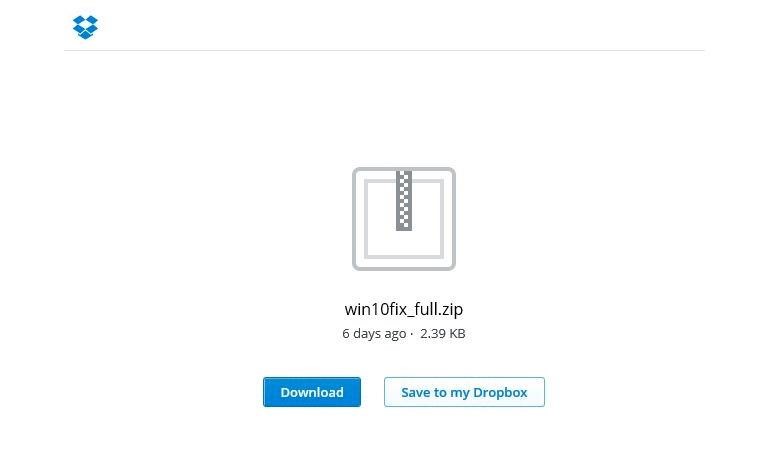 2. Extract the file from the compressed folder. You will have exacted a single file, a Windows Batch File titled win10fix_full.
3. Right-click on the file, select Run as administrator and then click the Run button to open the file.
4. With the file running, press any key to continue twice to get to the Main Menu.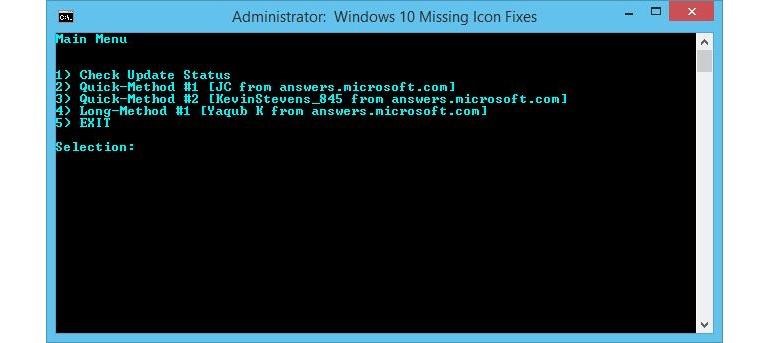 5. Press 1 and Return to run an update status check to make sure your system is up to date.
6. With your system up to date, you will have three options to add the Windows 10 upgrade icon to the system tray. In my case, 2) Quick-Method #1 did the trick for my Windows 8.1 desktop that lacked the icon.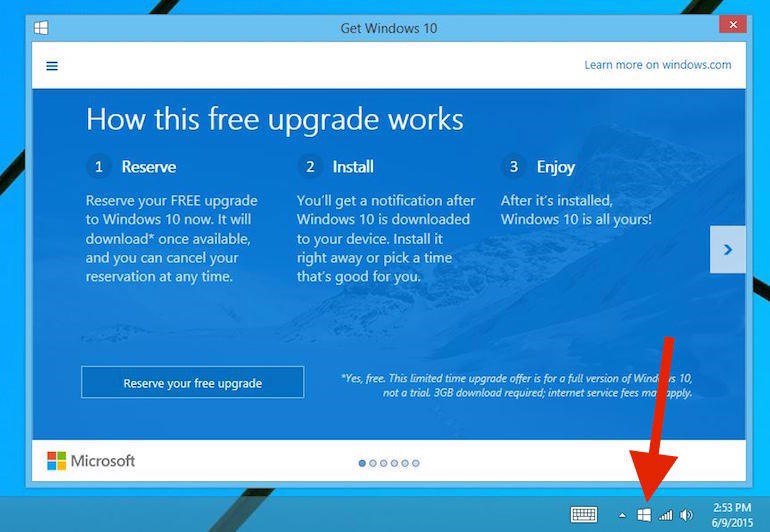 (Via Ghacks)